Red Sox 17, Twins 6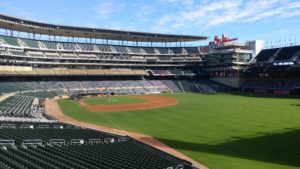 MINNEAPOLIS — Boston scored 10 runs in the ninth inning after Minnesota closed within one run in the eighth and pulled away for the win at Target Field.
Boston starter Chris Sale struck out 10 batters, but the pitching duel with Ervin Santana never materialized as the Red Sox hit five home runs.
Sandy Leon hit two two-run homers for Boston, and Dustin Pedroia, Andrew Benintendi and Mookie Betts each hit one to lead the Red Sox to a season-high run total after scoring 11 times in Saturday's win.
Betts finished with three hits and Mitch Moreland added two hits and three RBIs.