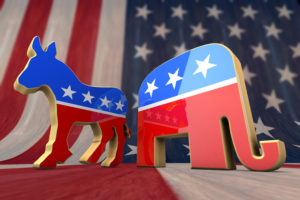 Election day is finally here and believe it or not, there are still voters who have not made up their minds about who should be president.
Carleton College political analyst Steven Schier says "the people who are undecided at this point will probably scatter randomly between the candidates. it's very hard to persuade late undecideds in one direction or another and if they do scatter randomly, that helps the candidate who is ahead and that's Hillary Clinton."
Schier says, however, there are more undecideds than usual this election, because of the unpopularity of Clinton and Donald Trump. He says that means there could be a swing to one candidate or the other that could determine the outcome of the election.