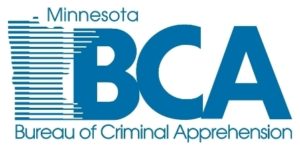 State officials say more than 21-hundred "electronic search warrants" have been issued since a new system debuted in October. Bureau of Criminal Apprehension Superintendent Drew Evans says what really drove the change is a court ruling requiring a search warrant when taking blood samples in D-W-I cases.  Evans says, "If we can't get that evidence in a timely fashion, alcohol obviously dissipates in the blood system, and so we needed to be able to obtain that evidence very quickly." The system allows a peace officer to ask a judge for an electronic search warrant on any day, at any hour. The judge reviews the application on-line, "swears in" the officer over the phone to determine whether there's probable cause, and then approves or denies the warrant.
Evans predicts "gradually more and more agencies will come on board, and as they see really the advantage of this system, we really anticipate the majority of agencies will use this for their run-of-the-mill search warrants."
More info in this interview:
BCA press release:
MINNESOTA LAW ENFORCEMENT, COURTS TRANSITION TO ELECTRONIC SEARCH WARRANTS
New eSearch Warrants Streamline Warrant Processing, Improve Public Safety
ST. PAUL — Minnesota peace officers and judges can now complete the search warrant application process electronically, using a new system developed by the Minnesota Department of Public Safety Bureau of Criminal Apprehension (BCA). The eSearch Warrant application is now available and being used by law enforcement agencies statewide.
eSearch Warrants allow a peace officer to complete and submit an electronic search warrant application to a judge on any day at any hour. The judge receives a notification about a pending application, then logs into the system to review the document. The judge connects with the peace officer by phone to "swear in" the officer. Then the judge either issues a warrant or rejects the application.
"Before eSearch Warrants, a peace officer would write a search warrant application and then drive it to the judge for review," said BCA Superintendent Drew Evans. "Making this process electronic is particularly beneficial for after-hours warrant applications related to DWI investigations."
"The eSearch Warrant application greatly enhances efficiency for all involved, which means troopers can process impaired drivers more quickly. That allows them more time to carry out their duties on the road," said Minnesota State Patrol Colonel Matt Langer.
The eSearch Warrant system eliminates the need for the officer to drive to the courthouse or to meet the judge in person for after-hours requests. The Minnesota Judicial Branch provided judges with remote connectivity to eCharging so that judges can access the interface away from the courthouse.
"The move to electronic search warrants is a great step forward for Minnesota's criminal justice system," said Chief Judge Ivy S. Bernhardson from Minnesota's Fourth Judicial District in Hennepin County. "Using the electronic system has made the process of reviewing search warrant applications faster, more efficient and more secure."
The system development was prioritized in light of recent court decisions that require search warrants for DWI blood or urine tests; however, the electronic search warrant may be used for any type of crime.
Since the transition began in October, 2,121 warrant applications have been written and processed using eSearch Warrants.
The BCA built the eSearch Warrant application with federal funding from the DPS Office of Traffic Safety and in consultation with law enforcement and the State Court Administrator's Office and district court judges.
eSearch Warrants is part of the BCA's secure eCharging system, an electronic charging system used for criminal complaints and the movement of information between law enforcement, prosecution, courts and the state. In 2016, 94 percent of adult court citations were submitted electronically and 99 percent of all DWI/Implied Consent submissions to DPS Driver and Vehicle Services were transmitted via eCharging.