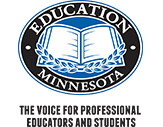 The head of Education Minnesota says she is disappointed in the confirmation of U.S. Education Secretary Betsy DeVos.  President Denise Specht says
"Usually when somebody shows up for a job without experience, we don't hear you're hired, we hear you're fired."  She says  DeVos has actually unified millions across the country when it comes to public education and this is only the beginning of people paying close attention..
"We are going to watch Betsy DeVos very carefully. We are going to hold her accountable for her actions and decisions going forward."
In the closest confirmation vote in Senate history, 50 U.S. senators plus Vice President Mike Pence on Tuesday voted to confirm DeVos.