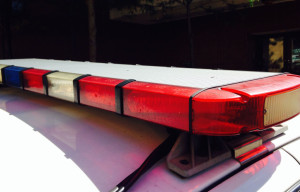 Cell phone video of a white Edina police officer stopping a black man for apparently walking in the street near a closed sidewalk has gone viral.
The incident has local groups calling for an independent investigation as to whether the man's rights were violated. Jaylani Hussein with the Council on American-Islamic Relations (CAIR-MN) says "it plays back to this idea where a black man will be stopped in the street, he will be targeted and stopped, while others will not. If there's a white gentleman walking and doing the same type of behavior that this gentleman was doing, he may not have been targeted."
In a Facebook post, Edina Mayor Jim Hovland says the man in the video was not taken to jail, he was brought to a nearby mall and released and he says the citation issued to the man will be dismissed. Hovland also says the officer followed protocol, but the city will review that protocol.