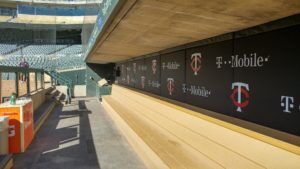 The Minnesota Twins will try and build on their new-found momentum in the second of a four-game series against the Chicago White Sox on Friday night at Target Field.
The Twins avoided history in an 8-5 win in Thursday's series opener, snapping a 13-game losing streak, one shy of the team record set in 1982.
Minnesota flexed its muscle, getting a three-run homer from Byron Buxton and a two-run blast from Trevor Plouffe, opening up a six-run lead before holding on in the late innings.
"It's a relief," said Twins manager Paul Molitor, "but we know that you can't enjoy these things very long."
Chicago hit Twins starter Ervin Santana hard, piling up 11 hits in five innings against the Minnesota right-hander, but was able to scratch just two runs across the board and stranding 10 off Santana.
The White Sox left 12 men on base overall while the Twins were more efficient, leaving two on base.
"We left a lot of runs out there," said White Sox manager Robin Ventura. "We left 10 guys at one point, and they had cashed everybody in. When you look up there and see you've left 10 guys and they didn't leave any at one point, that really kind of tells the tale."
Kyle Gibson will get the start for Minnesota, looking to bounce back after allowing four runs on eight hits and three walks in his last outing against the Toronto Blue Jays.
The right-hander went beyond 5 1/3 innings in just one of his six starts in the month of August, compiling a 6.62 ERA in those starts. Gibson has been good against the White Sox this season, however, allowing one earned run in 12 2/3 innings.
Carlos Rodon will get the nod for Chicago, hoping to build on a strong month of August. The left-hander went 3-0 with a 1.47 ERA in five starts last month and didn't allow more than two runs in any of those outings.
Rodon will be making his fourth start against the Twins this season and has been roughed up in each of his last two games against them. He allowed five runs on eight hits and two walks in 6 1/3 innings in a loss at Target Field on July 31 and gave up four runs on five hits in 5 2/3 innings in a no decision at U.S. Cellular Field on June 30.