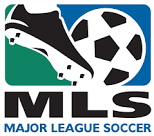 MINNEAPOLIS — Josef Martinez had a hat trick and Miguel Almiron added two goals to help Atlanta United rout fellow expansion team Minnesota United FC 6-1 for its first Major League Soccer victory on Sunday.
Kevin Molino scored the lone goal for Minnesota.
Atlanta (1-1) had no trouble putting away Minnesota after yielding two late goals in its season-opening loss to the New York Red Bulls. Minnesota (0-2) has allowed 11 goals in its first two MLS matches.
Atlanta pounded Minnesota's back line almost from the opening whistle and quickly subdued the Loons before halftime. The United totaled 10 shots compared with 17 for Minnesota, but they put eight of those shots on goal and finished at 75 percent of their shots on goal.
Martinez scored the first of his three goals in the third minute after slipping behind a defender and blasting a shot home.
Almiron tacked on his first goal in the 13th minute to make it 2-0. Martinez added another in the 27th minute, outracing three defenders and poking the ball past goalkeeper John Alvbage when he came off the line to challenge.
Minnesota cut into the lead, making it 3-1 in the 30th minute on a successful penalty kick from Molino. That's as close as United came.
Almiron tacked on an insurance goal after halftime. He gave Atlanta a three-goal lead again in the 52nd minute after he settled a deflected ball outside the box and blasted it down the middle.
Martinez completed his hat trick in the 75th minute. He scooted around Alvbage on a challenge and punched the ball home once he rounded his left side.
Jacob Peterson accounted for Atlanta's final goal on a header in the fourth minute of stoppage time.
###
Copyright © 2017
TTWN Media Networks Inc.