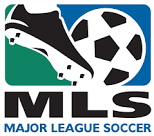 Minnesota United FC is moving up to Major League Soccer for the 2017 season and will play at TCF Bank Stadium until the team gets a new stadium of its own, league and team officials announced Friday evening.
The team will keep its name and its loon logo.
Former UnitedHealth CEO Bill McGuire rescued Minnesota United with his purchase of the financially struggling North American Soccer League franchise in 2013. The NASL is a level below MLS, which began to eye the Twin Cities market after seeing United's success under McGuire. MLS last year formally awarded the expansion franchise to McGuire and his group of investors.
Beginning with the popular Kicks in the late 1970s, then to the Thunder and the Stars and now United, Minnesota has had several iterations of professional soccer. With growing immigrant populations and an increasing segment of adults ages 18-34, the Twin Cities market has key MLS demographics covered.
"The ownership group's commitment to soccer and the community, the area's growing millennial population and the region's rich tradition of supporting soccer at all levels are key indicators that this will be a very successful MLS market," league commissioner Don Garber said at a news conference.
McGuire and his partners have pledged to pay the entire bill for a 20,000-seat soccer-specific stadium that's expected to cost about $150 million. But they're seeking a still-unapproved property tax exemption from the state for the St. Paul site, an abandoned Metro Transit bus barn in the Midway neighborhood.
Appearing at the same news conference, Gov. Mark Dayton pledged to keep pushing for that tax break when the Legislature reconvenes next year.
The MLS board of governors has expressed support of expansion up to 28 clubs, with a 24-team league by 2020. Twenty clubs are playing this season, with franchises in Atlanta and Los Angeles also set to join in 2017. Miami is in line to be the 24th team, if the David Beckham-backed group can complete plans for a new stadium there.