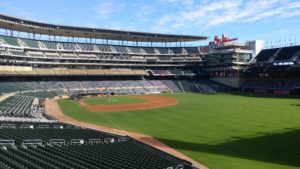 After getting his first night off in more than a year, Jose Altuve looked as fresh as ever Tuesday night.
The All-Star second baseman, who sat out Monday for the first time since June 15, 2015, went 4 for 4 and scored twice as the Houston Astros topped the Minnesota Twins 7-5.
The four-hit game for Altuve matched a career high and raised his batting average to .361 as he puts his name in the AL MVP discussion.
"He's the biggest piece of this puzzle," teammate Carlos Correa said.
Correa drove in four runs, including a first-inning homer with Altuve on base. That snapped a drought of seven straight games for the Astros without a home run.
Altuve was given the night off during Monday's series opener, ending the longest active streak in the majors at 202 consecutive games played. He didn't miss a beat one day later, and his third hit helped spark a three-run sixth for the Astros.
The undersized star has reached base safely in 39 straight road games, the longest current run in the majors.
"He looked refreshed," Houston manager A.J. Hinch said. "I don't think he ever has too much of a bad day. He came out with some fresh legs and the normal swing that he has. He's just continuing a remarkable season and doing just about everything you could ask out of a player."
Astros starter Mike Fiers (8-5) gave up three home runs – he allowed four total in his previous eight starts – but benefited from a good night at the plate from his offense. Fiers entered ranked fifth in the American League in run support (6.75 runs per game).
"No matter the situation, you always need this kind of game," Altuve said. "Everybody swung the bat today."
Hector Santiago (10-6) took the loss in his first home game for Minnesota and second start with his new team. Santiago was acquired in a trade with the Los Angeles Angels for right-hander Ricky Nolasco and made his Twins debut in Cleveland.
Like a lot of other pitchers, Santiago had trouble getting Altuve out.
"You just try to throw it up there, make a good pitch and hopefully he can hit it at somebody," Santiago said. "It just seems that every time he hits the ball, it's somewhere where nobody is at."
The Twins hit consecutive homers off Fiers in the fifth to take a 4-2 lead. Robbie Grossman hit a two-run shot to right, and Brian Dozier followed with his 23rd of the year. It was the 10th time this season Minnesota went back-to-back, the third-most in team history.
Houston reliever Ken Giles allowed a run in the ninth but earned his second save in five opportunities this year. Minnesota's lineup finished 1 for 11 with runners in scoring position.