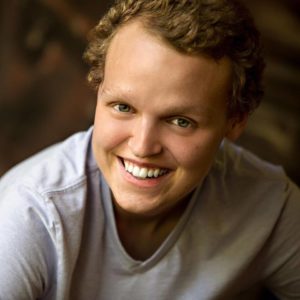 The Univeristy of Minnesota has launched a new website in honor of Zach Sobiech who died in May of 2013 of osteosarcoma, a rare bone cancer. Dr. Logan Spector:
Spector says they've also created a registry on-line that gives patients from around the world a place to participate in research. He says the registry and bio bank — is called the Biology of Osteosarcoma or BOOST where people can send in their data and DNA samples.
Zach Sobiech was a Minnesota teen who made a big impact worldwide.  Zach's song "Clouds" landed on the Billboard Top 100 and continues to connect with audiences worldwide.    The goal for BOOST's first year is to enroll 500 patients and their families to expand the basis of knowledge on this disease.
"Zach had a huge heart for other kids, especially younger children, battling osteosarcoma. He hated watching this disease rob them of their childhoods," said Laura Sobiech, Zach's mother. "The BOOST Registry and Biobank is an important step toward unlocking the mysteries of osteosarcoma and will someday lead to new treatments. Zach would be proud and humbled to know that his music and story has helped this happen."
"When I first heard about the BOOST Registry, it was the anniversary of Zach's diagnosis. That meeting is what hope looks like for families like mine," said Alli Shoemaker, Zach's sister. "I lost my brother, but together, we can put the pieces together and defeat this deadly disease. I couldn't save Zach, but through this research, we could save kids in the future. For me, that's a close second, and I'm grateful for it."
 Visit the site at: osteosarcoma.umn.edu