Tom Lehman's golf career got off to a cold start.
He grew up in Minnesota, after all, where youth sports in the spring are frequently affected by winters that aren't ready to quit.
"Pretty brutal stuff," Lehman said. "I remember one kid breaking his hand and not realizing it until the bus ride home. His hand was all swollen. He hit a root (with his swing), but it was so cold and his hands were so numb that he didn't know it."
From Alexandria High School to the University of Minnesota, competition on the links was often a weather-influenced activity for Lehman and his teammates.
"I know all about playing in rain and cold and wind," Lehman said. "I think the reason I play the way I do is a direct reflection of that. I've always been a big drawer of the golf ball: hit it low, hit it hard and make it hook. That's completely a result of playing in windy, difficult conditions."
That experience is one reason why Lehman was picked by captain Davis Love III as one of the five vice captains for the U.S. team at this year's Ryder Cup. Forecasts for the weekend are calling for sunny skies and pristine highs around 70 degrees, with lows in the mid-50s. Late September/early October conditions in the north can be unpredictable, though, so who better in the game to provide his insight than Lehman? He even spent some time researching weather history for the week in the Farmer's Almanac.
Naturally, the member of the American contingent with the strongest connection to this year's site will be as emotionally and energetically invested as anyone on the home side in the attempt to end the European squad's winning streak at three .
"Majors are just as significant, but in terms of scope and bigness and pressure, electricity, and nationalistic pride, the Ryder Cup is far and away the biggest golfing event on the planet," Lehman said last week at Target Field, where he threw out the ceremonial first pitch before a Twins game. "To be able to be a part of it here in Minnesota is a dream come true for me."
The biennial tournament, won by Europe eight of the last 10 times, will be played Friday, Saturday and Sunday at Hazeltine National Golf Club in Chaska, an exurb about 25 miles southwest of Minneapolis. The recent struggles by the U.S. in golf's most intensely contested event – the definition of an international grudge match – prompted the creation of an 11-person task force to forge a new strategy. Lehman was part of that group, which met twice over two months to produce a six-member committee. The vice captains were one of the new recommendations.
"I think the system has worked because we've been more organized and more structured and had more input," Love said Monday at Hazeltine. "We have a bigger, wider scope of leadership. You know, we're now focused for the future. Obviously we had to build this team, but we're also building for the future."
Lehman, who served as captain of the 2006 team that was routed 18+ to 9+ in Ireland, played on the squad three times. He went 4-3-2 over the 1995, 1997 and 1999 tournaments. Being a vice captain might prove to be just as memorable.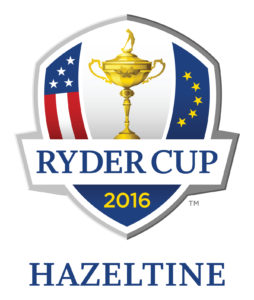 "It means a huge amount to me," Lehman said, "and I really feel good about this team. I'm very, very confident in the abilities all the guys have, and as a team, how they've come together so completely."
That's a good start.
"The U.S. captain over the years would invite three of his best buddies to help him and probably lost out on some really good advice," Lehman said. "Davis has been incredibly inclusive to get input all the time."
One example: Love was mulling whether or not to invite the candidates for the final wild-card pick to play the course at Hazeltine on a recent day when some of the team members were there practicing. So he asked for advice.
"I said, `Absolutely,"' Lehman said. "Invite the guys to come play and then have a really frank discussion with each of them about what expectations they should have about that fourth pick."
Everyone on the short list wound up practicing there last week, including Ryan Moore, who landed the final spot on the 12-man roster and, perhaps, began to mold the kind of winning mindset that's been missing for the Americans in this event.
"Playing in a Ryder Cup, you learn very quickly that it's counterproductive to let stuff stick," Lehman said. "You've got to be Teflon and let stuff bounce off you and keep on swinging."
###
Copyright © 2016
TTWN Media Networks Inc.