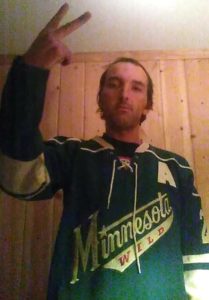 Update:
The body of a missing Alexandria man was found in a Douglas County lake this morning. Just before 10 a.m. a dive team located 32-year-old Ryan Johnson in Lake Agnes. Johnson had been missing since last Thursday. The Mid-West Medical Examiner's Office will conduct further examination.
Alexandria Police continue their search for a 32 year old Alexandria man who has been missing since late Thursday evening. Family members say Ryan Johnson was last seen around 11pm Thursday night near Fat Daddy's Bar & Grill.
Johnson's cousin, Shonna Curtis, posted this statement on Facebook. "He walked to a bar called Fat Daddy's to meet some friends, he was at the bar for about ten minutes according to his friends and then said he was walking to a friend's house which he never made it to. He has not been home, seen or heard from by any family or friends after he left the bar."
Police Chief Rick Wyffels says Johnson was also seen later at the Depot restaurant on the north end of Broadway Street. The Alexandria Police Department along with the Douglas County Sheriff's Office and the Minnesota DNR conducted water searches on Lake Agnes and Lake Henry looking for Johnson.
There is evidence he may have entered the water. The water search efforts stopped on Sunday at 6:30 p.m. The search was set to resume Monday,  pending weather conditions. The investigation continues and authorities are seeking any information of Ryan's whereabouts from Thursday April 6, 2017, until present. We still ask the public to please contact the Alexandria Police Department at 320-763-6631 with any information.
Johnson is described as being in his mid-thirties, slim, relatively tall with dark brown almost black hair and stretched ears. Family members say he also has a lot of damage to his teeth that would be a very noticeable feature.
Thanks to MNN Affiliate KXRA