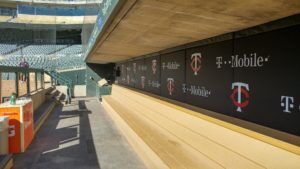 The Cleveland Indians will try and take the momentum gained during an 8-2 homestand and carry it to the road when they begin a three-game series against the Minnesota Twins on Friday night at Target Field.
Cleveland owns the second-best record in the American League and leads the Central Division by six games over the Detroit Tigers but has struggled against last place Minnesota this season. The Twins, who own the worst record in baseball (52-88) and have won just three times in their last 20 games, are 8-8 against the Indians.
Minnesota is 10-34 against the other three teams in the Central Division.
The Indians, meanwhile, salvaged a split against the Houston Astros in a 10-7 win at Progressive Field. The victory allowed Cleveland to push its lead one-half game further ahead of idle Detroit, which welcomes the Baltimore Orioles to Comerica Park on Friday.
"We've got to win the homefield advantage," said Indians slugger Mike Napoli. "We're still a game and a half behind Texas for that. So every game is still important for us. We're not letting down. Detroit is a good team. They are not out of it. I've seen leads shrink quick. Our goal is to have the best record in the American League."
Minnesota came back to steal a win over the Kansas City Royals on Wednesday to take the finale of a three-game series. The Twins were in danger of dropping to 2-5 during the first seven games of a 10-game, 11-day homestand, but instead, have a chance to post a winning record during that stretch if they can continue their winning ways against the Indians.
The Twins are hoping to see a continued resurgence from rookie outfielder Byron Buxton, who has been red-hot since being recalled from Triple-A Rochester last week. Buxton has four doubles, four homers, 10 RBIs and 10 runs in seven games since his recall.
"I feel more comfortable," Buxton said. "I still have learning to do but I feel confident, feel prepared and I feel ready."
Danny Salazar will continue his efforts to round back into form in the series opener for Cleveland. The right-hander has a 2.45 ERA over his last two starts while striking out 21 batters in just 11 innings.
Tyler Duffey will start for the first time since Aug. 24 after a brief stint in Rochester. The right-hander has struggled in Minnesota this season to the tune of a 6.24 ERA in 115 1/3 innings. Duffey allowed five runs on eight hits in six innings his last time against the Indians, earning the victory on Aug. 3 at Progressive Field.