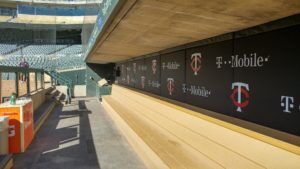 Four or five days rest?
Statistically it seems to be the difference between success and struggles for Masahiro Tanaka.
Tanaka will take the mound on five days rest Friday night when the New York Yankees continue their four-game series with the Minnesota Twins.
Tanaka will be pitching on more than four days rest for the eighth time this season and the numbers show he performs better with the slightly more rest.
The right-hander is 2-0 with a 1.74 ERA when getting more than four days' rest. With four days in between starts, he is 1-2 with a 4.70 ERA in six starts.
Tanaka has made his last two starts on four days rest but an off-day Monday gave him the extra day. He allowed two runs and six hits in seven innings against the Los Angeles Angels on June 6 but Saturday against Detroit, Tanaka allowed five runs and six hits in 6 1/3 innings.
Tanaka has attempted to downplay the rest issue by saying, "No, not necessarily" when asked about his comfort level with five days vs. four days in between starts.
And manager Joe Girardi is tired of answering those questions.
"I mean I'm sure there's something to it, but as a manager, when you're playing 40 out of 41 days, you can't have a six-man rotation, you just can't do it. Your roster would be all screwed up."
There was little that went wrong for the Yankees in Thursday's series opening 4-1 victory that stopped a four-game losing streak. CC Sabathia pitched six gritty innings and Didi Gregorius hit a tiebreaking three-run home run off Fernando Abad in the seventh.
The Twins lost 10 of their last 17 games since sweeping Seattle from May 27-29 and Thursday's loss was highlighted by failures to produce clutch hits. Minnesota stranded 10, went 2-for-11 with runners in scoring position as its lone run came via an Eduardo Nunez single.
And to demonstrate how poorly things have gone for the American League's worst team, Abad had not allowed a home run until Thursday and is one of the Twins performing well with a 1.16 ERA.
"We just wanted to give him a chance to come in and face that part of the lineup," Twins manager Paul Molitor said. "You're hoping for a strikeout but even a walk wouldn't be the worst thing in the world. He tried to get ahead and (Gregorius) was ready."
The Twins will hope left-hander Pat Dean will be ready to give the Yankees fits. New York has faced a left-handed starting pitcher 22 times and lost 14 of those games.
Dean will be making his sixth start and the Twins hope it goes as well as Sunday when he allowed one run and three hits in 6 1/3 innings in a no-decision against the Boston Red Sox. Minnesota won Dean's last start on a 10th-inning home run by Max Kepler and the one run was a career-low and the 6 1/3 innings was the second-longest start for the 27-year-old.
Joe Mauer will likely be back in the lineup Friday for Minnesota after sitting out Thursday. Mauer has reached safely in 27 straight and if he reaches he will join Lenny Green (1961) and Hall of Famer Rod Carew (1977) as the only Twins to have two streaks of reaching safely in at least 28 games during a single season.