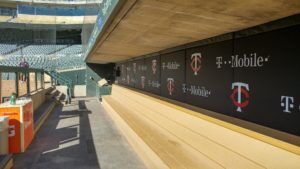 MINNEAPOLIS — Following an emotional, tension-strained divisional series with Baltimore, Boston hits the road to meet the Minnesota Twins.
The three-game series probably won't offer the intensity of the eight-game homestand the Red Sox endured vs. the New York Yankees, Chicago Cubs and Orioles, so they'll have to guard against a letdown.
The Twins, while not a Boston rival, present a different challenge. Minnesota (14-12) is off to an encouraging start after going 8-18 in its first 26 games last season.
The Red Sox lost 8-3 to Baltimore on Thursday, ending a series that featured beanballs, brushbacks and the stain of racial tension. They split the four-game series with the Orioles and beat Chicago in two of the three games but finished the homestand 4-5 after losing twice to New York.
"There was a lot here over the 10, 11 days that we were here," Boston manager John Farrell said. "Unfortunately, the bottom line is 4-5 is not what you're looking to do on the homestand against good teams."
The Twins were in a similar point a week earlier when they left home after losing three series to division opponents Chicago, Cleveland and Detroit. Minnesota responded by winning six of seven games before losing to Oakland 8-5 on Thursday.
"It's about winning as many games as you can, no matter what stage you're at," said Minnesota manager Paul Molitor, whose team lost 103 games last season. "You got a pretty good feel right now because we're doing little things that are helping us win, and some of the things we're trying to get these young guys to understand about seeing the big picture of the game than getting too wrapped up in their own at-bats or hits or whatever. And we've competed on the mound probably better than we could have hoped to this point. That's what's probably given us the biggest chance to win some games."
The Twins will start right-hander Phil Hughes (4-1, 5.06 ERA) on Friday. He'll oppose left-hander Eduardo Rodriguez (1-1, 2.70).
Boston is just eager to get back on the winning path and will also have Rick Porcello and Chris Sale on the mound for the three-game series. Sale avoided suspension after throwing behind Baltimore's Manny Machado in his last outing.
"We've got to continue to play good baseball and we've got to improve in some areas," Farrell said. "So bottom line is the win-loss record is what matters most and we've got to do better at home."
Rodriguez allowed one run over 12 innings in his past two starts. In his last outing, he gave up one run in six innings against the Cubs and struck out nine batters.
"He pitched, I think, the best game that I've ever seen from him," catcher Christian Vazquez told ESPN.com after the game.
Hughes is used to facing Boston. He's 6-9 with a 5.36 ERA against the Red Sox in 26 career games (17 starts). Hughes hasn't been sharp this season, but has kept Minnesota in games and earned a decision in each of his five starts.
Hughes gave up four runs in 5 2/3 innings against Kansas City in his previous outing, but the Twins won 7-5.
Minnesota could be without slugger Miguel Sano and center fielder Byron Buxton on Friday. Sano will have his appeal for a one-game suspension heard Friday. If the suspension isn't rescinded, Sano will miss Friday's game.
The big third baseman was suspended a week earlier after a pitch from Detroit's Matt Boyd sailed behind Sano, who pointed at Boyd and then shoved catcher James McCann, who tried to restrain Sano.
Buxton left Thursday's game after hitting the wall hard making a catch. The team announced that Buxton was taken out for precautionary reasons and he cleared a concussion test.
"We're going to have to check him again tomorrow," Molitor said. "Three times today he got banged pretty good. He was OK to continue. He wanted to keep playing. I just didn't feel like he was right. So we'll have to see what tomorrow brings with him."
###
Copyright © 2017
TTWN Media Networks Inc.