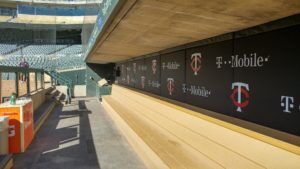 Danny Duffy will try and get back on track after two straight rough outings when the Kansas City Royals and Minnesota Twins play the final game of a three-game series on Wednesday night at Target Field.
In the midst of a career season, Duffy has struggled each of his past two turns on the mound, allowing a total of 11 runs in 10 2/3 innings of work against the Boston Red Sox and Detroit Tigers. Prior to that, the left-hander had allowed just nine runs in his previous seven starts.
Included in that run was 6 2/3 innings of one-run ball against the Twins at Kauffman Stadium on Aug. 21, when he scattered eight hits and walked two but earned his 11th win.
The game has major postseason implications for the defending world champions, who have won the first two games of the series and are playing the third game of a 14-game stretch against teams under .500. If Kansas City is to get back into playoff positioning, this could be their final opportunity to go on a sustained run.
In that vein, the Royals were able to avoid using the back end of their bullpen once again, thanks to a seven-run ninth inning on Tuesday in a 10-3 win.
"We were trying to keep (closer) Wade (Davis) out of the game," said Royals manager Ned Yost. "We've really pounded our back-end relievers the last two weeks. Every opportunity to give them an extra day is always huge."
Minnesota got another home run from second baseman Brian Dozier on Tuesday, whose incredible August has carried right into September.
It was the fifth straight game with at least one home run for Dozier, tying the franchise record shared by Harmon Killebrew and Marty Cordova. It was his 25th blast since the All-Star break and seventh this month.
"It's kind of like a video game," said Twins manager Paul Molitor. "Just impressive to watch."
The Twins will send right-hander Kyle Gibson to the bump looking to build on Ervin Santana's solid outing on Tuesday. Santana allowed three runs over six-plus innings of work, giving the Twins a rare quality start over the last month. Minnesota pitchers have allowed at least eight runs in 12 of its last 19 games and 15 times in the last 26.
Gibson has been a big part of that, allowing at least five runs in four of his last seven starts since the beginning of August and giving up fewer than three just once during that stretch; that start lasted just five innings, however.
The right-hander allowed six runs, five of them earned, on 10 hits and two walks in a loss to the Royals at Target Field on Aug. 12 but has historically fared well against Kansas City, posting a 5-4 record with a 3.10 ERA in nine career starts against them.