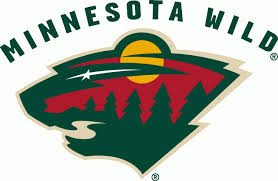 For years, the Minnesota Wild looked up the standings at the Chicago Blackhawks. Each meeting was seen by followers of the Wild as an important test and any victory considered a signature win.
This season, Chicago is looking at a meeting with Minnesota as a crucial point in its season.
As the Wild host the Blackhawks for the first time this season on Wednesday, it's Minnesota at the top of the Western Conference. Chicago is six points behind the conference- and Central Division-leading Wild.
The switch of positions has even resulted in the Blackhawks stars noting the importance of Wednesday's game in Minnesota.
"As of now it's our biggest game of the year," Patrick Kane told the Chicago Tribune. "Dangerous team. You look at the depth of their lineup, it's not like they have one or two superstars that are scoring all their goals. They have three, even four lines that can score."
Such was the past in Chicago led by stars like Kane and Jonathon Toews. Years and championships have led teams to pilfer from the Blackhawks' roster. Meanwhile, the Wild have thrived in their first year under coach Bruce Boudreau, gaining the consistency which had long evaded them under previous coaches.
Minnesota will be returning home after a four-game road trip that ended with a 4-2 win at Winnipeg on Tuesday. The Wild haven't played on home ice since because of Jan. 26 because of the All-Star break and subsequent road trip.
"You never know at the end of a nine-day trip if he's going to be just as fatigued as the rest of the team was," Boudreau said of goaltender Devan Dubnyk, who made 38 saves in beating the Jets. "I'm glad he was there. That's why we went with him today because he had been playing. I thought he'd be more tired tomorrow with another day off."
Nino Niederreiter and Jason Pominville each scored twice in Tuesday's win and Charlie Coyle had three assists as he moved to center for the first time this season between Niederreiter and Pominville. Pominville had his fourth career four-point game with two assists.
Pominville tallied his 10th goal of the season, giving the Wild 10 players with double-digit goals, tied for the most of any team in the NHL. He has five goals and nine assists in the past 11 games.
"I feel good, I feel comfortable," Pominville said. "I don't know if I'm doing a lot of things different, but I'm just getting rewarded a little more for it. Earlier on, you saw it, I was getting looks and wasn't able to put any away. Now, they're finding a way to go in."
Minnesota (35-12-5) has won two games in a row and seven of its past 10 to grow its lead in the conference to six points over Chicago (32-17-5), with two games in hand.
The Wild also know a game against the Blackhawks in February will be just that; one regular-season game. Minnesota has won the last eight regular-season games against Chicago, including the first meeting between the two teams at Chicago on Jan. 15 when the Wild won 3-2.
But, the Blackhawks have ended Minnesota's season in the playoffs three of the past four years.
The two teams will meet twice in February. The Wild will host Chicago on Feb. 21, as well.
"That's the motivation, front and center, right there," Toews told the Chicago Sun Times. "We'll be thinking about that. We've still got a ways to go, (but) every chance we get against this team, we know it can be a four-point swing."
Minnesota will be beginning an eight-game homestand. Boudreau said Darcy Kuemper will start in goal. Corey Crawford is expected to start for the Blackhawks.
"And keep (the Wild) honest, too," coach Joel Quenneville told the Sun Times about the importance of Wednesday's game. "You want to finish first. You want to win as often as possible. You want to push the team ahead of you if you're not there. Certainly, there's a gap there (that) we're looking to close. It's meaningful in a lot of ways."
###
Copyright © 2017
TTWN Media Networks Inc.