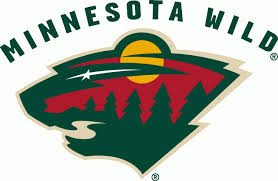 The Minnesota Wild re-signed goaltender Alex Stalock to a two-year contract on Thursday.
Under terms of the deal, Stalock inked a one-way contract for $650,000 in 2017-18 and a two-way pact for $650,000/$300,000 in 2018-19.  Stalock is from South St. Paul and is a former Minnesota-Duluth standout.
Stalock is 14-10-4 with a 2.56 goals-against average and two shutouts in 29 games this season with Iowa of the American Hockey League.
The 29-year-old Stalock appeared in 13 games with the San Jose Sharks last season, compiling a 3-5-2 record and 2.94 GAA. A veteran of 62 NHL games, he is 24-19-7 with a 2.37 GAA and four
shutouts in five seasons with the Sharks.
In another move, Minnesota recalled forward Alex Tuch from Iowa.
Tuch, who has yet to play a regular-season game with Minnesota, collected 11 goals and as many assists to go along with 16 penalty minutes in 34 contests with Iowa this season. The 20-year-old leads the team with a plus-10 rating while his 22 points rank second on the club.
Tuch scored two goals and set up another to help the Central Division win the AHL All-Star Game on Monday.
Tuch recorded 32 goals and 30 assists in 77 games during two seasons at Boston College.
###
Copyright © 2017
TTWN Media Networks Inc.