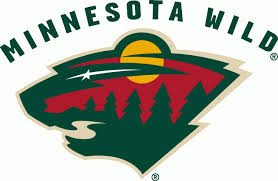 Two teams looking to play a consistent 60 minutes will square off Sunday night when the New York Islanders continue a five-game homestand by hosting the Minnesota Wild at Barclays Center.
The Wild are coming off a 2-1 overtime loss to the New Jersey Devils in which it had three shots in the first period, 17 in the second and six in the third period and beyond.
Quiet first periods are nothing new for the Wild, who have taken just 25 of their 131 shots this season in the first period. Minnesota (3-1-1) has five or fewer shots in the first period in four of its five games.
"I'm going to have to start telling them the game's at 6:30," Wild coach Bruce Boudreau said Saturday night. "We fall asleep and then we come back in the second and third and play really hard and really well. But we've got to be prepared to play the game. The first five games, the first periods, we haven't been ready yet."
The Islanders beat the Arizona Coyotes 3-2 on Friday despite taking 16 of their 31 shots during a scoreless second period. New York (2-3-0) has produced seven shots or fewer in six of the 15 full periods it has played this season.
Ryan Strome, who scored for the Islanders on Friday, recognized the need to get into a flow during a season-opening stretch in which New York will play 10 of its first 13 games at Barclays Center.
"Home games are so important for us," Strome said. "Our schedule's so nice at the beginning of the season. We're home a lot so we've got to take advantage of it, try to get back in the driver's seat here, get back above .500 and get on our horses and go."
Secondary storylines to follow Sunday include Wild left winger Zach Parise's pursuit of his 300th career goal and the return of Islanders defenseman Nick Leddy.
Parise began the season with 299 goals but has been held off the scoreboard thus far. Boudreau admitted the Wild might be trying too hard to get Parise his milestone goal.
"You could tell," Boudreau said. "There (were) two-on-ones all over the place. Instead of shooting, we were trying to force passes to him."
Leddy, meanwhile, is expected to return from a rare injury-related absence. He missed Friday's game with an upper body injury — the first game he missed because of injury since March 2015 — but skated with the Islanders on Saturday morning.
The return of the Islanders' top defenseman will be a welcome sight for head coach Jack Capuano, who had to mix and match Friday after Leddy's replacement, Ryan Pulock, suffered a lower body injury that is expected to sideline him for four to six weeks.
"Just seems like we can't catch a break right now, to be honest with you," Capuano said.
Two backups — the Islanders' Thomas Greiss and the Wild's Darcy Kuemper — are likely to do battle in net.
New York's No. 1 goalie, Jaroslav Halak, has started the last three games, which should open the door for Greiss to make his second appearance of the season. Gneiss is 2-2-0 in four games against the Wild and claimed the win the last time he opposed Minnesota on Nov. 4, 2014, when he stopped 33 of 34 shots for the host Pittsburgh Penguins in a 4-1 victory at Xcel Energy Center.
Wild starter Devan Dubnyk played Saturday night, so Kuemper will probably draw his second start of the season. In his lone career appearance against the Islanders on Feb. 2, Kuemper stopped all eight shots he faced in relief of Dubnyk in the Wild's 5-3 loss at Barclays Center.
###
Copyright © 2016
TTWN Media Networks Inc.